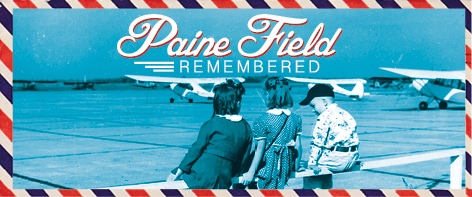 Sunday, September 28th
2:00-4:00pm
Hampton Inn & Suites
2931 West Marine View Dr.
Everett, WA.
FREE for Members/Non Member Guests $5  Refreshments served!
Join us for a special pictorial history presentation by local author Steve Bertrand as he traces the rich history of Paine Field from its earliest days to its present status as a bustling airport and commercial aviation center. Steve will be signing his new books.