Our Mission
Preserve the heritage of the City of Everett through advocacy, education and preservation;
Engage in the preservation and rehabilitation of historic buildings, landscapes, architectural artifacts and other cultural items that reflect the heritage of Everett;
Offer comprehensive preservation programming in order to educate our membership and community.
Historic Everett was formed in 2002, and gained its official non-profit status in 2003.
Since its formation, the organization has garnered immense support from community members, local businesses, the City of Everett, and the State of Washington. Its members volunteer to raise awareness for homes and structures of historical value.
Historic Everett works hand in hand with Everett citizens, forming important, and lasting ties within the community.
Contact us
historiceverett@gmail.com
Historic Everett
2112 Rucker Avenue #8
Everett WA 98201
425-293-2767
Historic Everett Board Members
Since the group's formation in 2002 and non-profit organization in 2003, Historic Everett has been dedicated to the preservation of Everett's architectural heritage. The Board of Directors serve 3 year terms, meeting monthly to review agenda activities, projects and local issues.
Past Board Members
Clinton Seal
Loretta Balduin
Marilyn Boyd
Bill Belshaw
Valerie Steel
Patti Lohse
Jason Smith
Christina Robertson
Daniel Westbrook
Mary Ehrlich
Claire Howard
Judy Morrison
Gail Chism
Kristin Day
Alisoun Lamb
Vicki Rosenau
Aileen Langhans
Nikki Oku
Dave Ramstad
Sarah Church
Shirley Ester Small
Historic Everett — Research Director
We do much more research than just houses. We can help with your house, or tell you more about Everett's history. Contact our Research Director, Dave Ramstad (dramstad41@frontier.com) if you have more questions.
Partnerships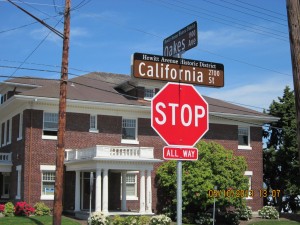 Local support for Historic Everett preservation group starts with government, businesses, and complimentary organizations.
We work  in conjunction with:
We coordinate tours with neighborhood groups, and help produce development plans in cooperation with local agencies, civic planning and developers.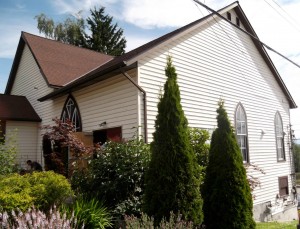 We are members of the League of Snohomish County Heritage Organizations and the Washington Trust for Historic Preservation and support the National Trust with preservation programs in May which is Preservation Month.
Bylaws