Cancelled – High Tea – June 21, 2014

Anyone who had tickets knows that our High Tea was cancelled.
We did not get the minimum number of advance tickets to make it work this year…last year our Tea was overflowing.
We are planning one now for 2015, so stand by and bear with us
OUR next event will be awesome…Vashon Island here we come!!
Join us Saturday, June 21, 2-4 pm
at the Hartley Mansion
Music by cellist Mason Kamb
Guest speaker Tames Alan
Wear a hat and enter the hat contest!
RSVP to Andrea Tucker: 425-870-6699 or historiceverett@gmail.com.
Tickets available at: www.brownpapertickets.com.
$40 Members / $50 Public – Limited seating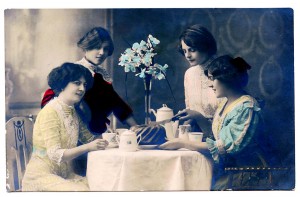 Menu
Artichoke cup with couscous and parmesan crackers
Savory cheesecake and fig/raisin crackers
Sandwiches & Savories
Classic Egg Salad
Salmon Mousse on Baguette or Cucumber Slice
Chicken w/ Apricot in Puff Pastry Shells
Tomato, Bacon & Basil on Whole Grain Bread
Sweets
Belgian Chocolate Cups w/ Chocolate Mousse & Whipped Cream
Lemon & Salted Caramel French Macarons,
Coconut cake with Marzipan
Fresh Local Strawberries
Tea
Gluten Free