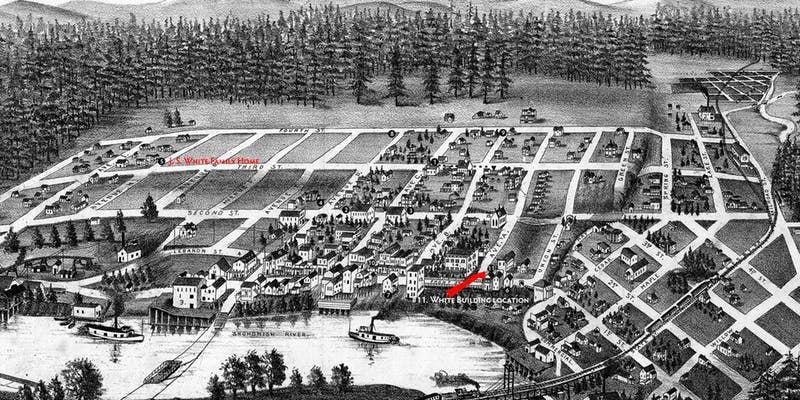 EVENTS
2019 Upcoming
July 13 at 10am: Out of Town Tour: Snohomish with Warner Blake. 230 Avenue B, Snohomish. Celebrate the Anniversary of J. S. White's birth with author Warner Blake on a Walking Tour of 19th-Century Snohomish. 
August 10 at 10am: Downtown Everett Architecture guided tour. Lead by Jack O'Donnell. Meet at Village Theatre Plaza, 2710 Wetmore Ave.
Sept 14: Historic Everett Home Tour. Volunteer early to get free tour tickets — call Andrea at 425-870-6699.
RESOURCES & LINKS
Mapping Historic Everett
Digital maps have come a long way online. Guest historian Fred Cruger shared the latest mapping resources to find your house on multiple maps throughout history. Program presented by Historic Everett. Check out the Everett and Snohomish County maps we discussed online: click here
---
ADVOCACY
Public Supports Saving Longfellow School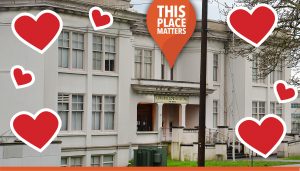 The Everett School District is considering demolition of this 1911 building, located at 3715 Oakes Ave. It's in danger of being replaced by parking spaces. For more on its history and how the public can help preserve its legacy, see Longfellow School.
---
2019 Calendar Available with a Modern Twist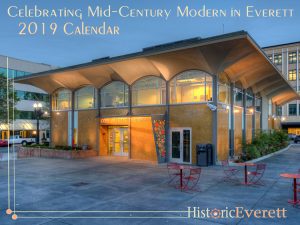 Purchase via Paypal  ($5 + $3.50 for shipping)
---