Upcoming Events
Sunday, April 30, 2pm: Margaret Summit will talk about Madame Luella Boyer at Bayside Bed and Breakfast. Boyer was Everett's probable first African American business woman.
Saturday, May 6, 10am: Brown Awards, presented by the Everett Historic Commission. Weyerhauser Room at the Everett Station.
2017 Calendar, now $10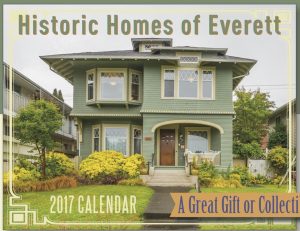 Our calendar is available at J. Mathesons Gifts, Peak Fitness and Health, Wicked Cellars, Home Inspirations and Lamoureux Real Estate. This edition is full of fun historical dates and wonderful home examples from Bungalows to Four Squares to Cottages. Don't miss out on adding this colorful reference to your collection.
Endangered Buildings
Longfellow School (1911)
The school district is no longer using this building, located at 3715 Oakes Ave. It is in danger of being torn down. For much more on its history, see our Longfellow School page.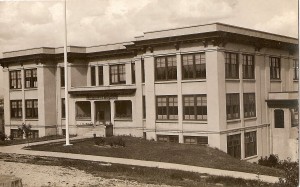 Scholarship program