HOME ACTIVITIES FOR ALL AGES
Coloring book contest!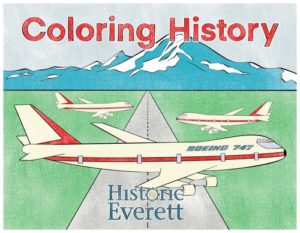 Here's a stay at home activity for both young and not so young. Coloring History was recently commissioned by Historic Everett to Rosemary Jones, a local Everett artist. Available for $10 (includes postage) by ordering directly by Paypal/VISA or call 425-870-6699. Also, you can purchase at J. Matheson Gifts at 2615 Colby Ave.
WIN ONE OF FIVE $50 GIFT CARDS!
Purchase Coloring History and color one historic illustration from the book. Submit your entry by September 24, 2020. Write your name and phone number on the back of your illustration.
SUBMIT YOUR ENTRY AT: J. Matheson Gifts or mail to Historic Everett at 2112 Rucker Ave #8, Everett, WA 98201 or email to HistoricEverett@gmail.com.
---
---
Historic Plaques Sale!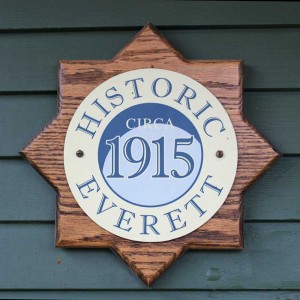 Home and building owners can show their pride and raise awareness of historic properties in Everett. These plaques are one way of celebrating and honoring these classic homes that make our neighborhoods unique. They are produced individually and will take a couple weeks to deliver.
Historical note: The design for the plaque is based on the original windows on the Historic Everett Theatre on Colby Avenue.
Print and fill out the Historic_Plaque_form
or use Paypal below.
---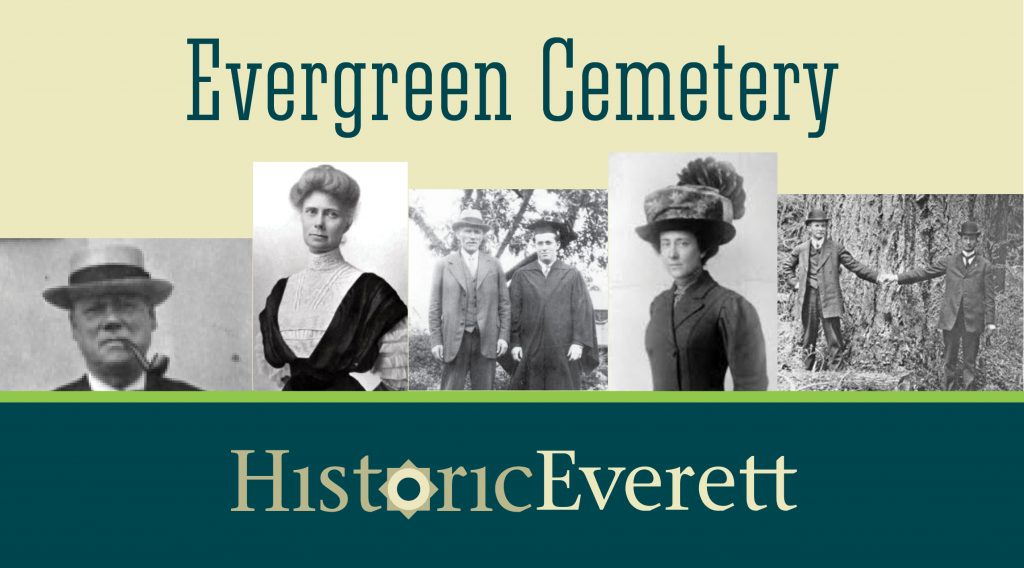 Evergreen Cemetery Tour: A Video Tour
Watch the full video, now on YouTube. Click on this link to watch:
https://youtu.be/yEJbcRFszJQ
Join us for a virtual walking tour lead by local historian Gene Fosheim. Watch the new video presentation and leave us your questions or comments on Facebook or email. Thanks for support by Evergreen Cemetery, Live in Everett, City of Everett, Everett Public Library NW Room. (This video was part of our Zoom presentation held on July 28, 2020)
Please support programs like this with a small donation.
Looking for something old to read?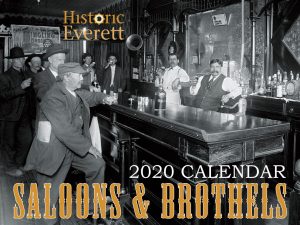 Sitting around, waiting for 2020 to end? Hey, wait a minute—there's plenty of months still left in this year to discover some local history. Today's Hewitt Avenue is fairly tame, when compared to those earlier years of consumption. Read all about it! Historic Everett has brought back our popular 2013 calendar edition with updates and a few new pubs and restaurants to add to your Hewitt Avenue run (as places reopen during the Pandemic).
Some places stand the test of time and this 2020 calendar will be a great edition to your Everett memorabilia collection. Discounted from $20, five dollars is a bargain. You don't even have to leave your coach to order.
Purchase via Paypal/VISA ($5.00 + $3.50 for shipping)
ADVOCACY
Public Supports Saving Longfellow School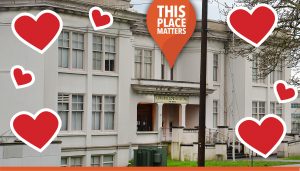 The Everett School District is considering demolition of this 1911 building, located at 3715 Oakes Ave. It's in danger of being replaced by parking spaces. For more on its history and how the public can help preserve its legacy, see Longfellow School.
---
RESOURCES & LINKS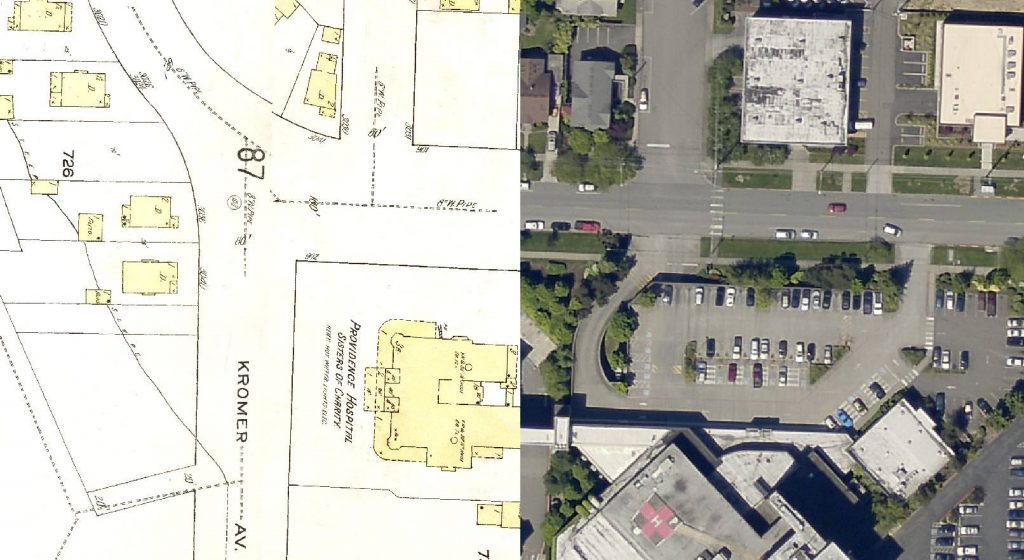 Mapping Historic Everett
Digital maps have come a long way online. Guest historian Fred Cruger shared the latest mapping resources to find your house on multiple maps throughout history. Program presented Fred Cruger for Historic Everett. Check out the Everett and Snohomish County maps we discussed online: click here