EVENTS

2019 Upcoming
Historic Everett Home Tour
September 14, 10am – 3pm
Check-in for tour starts at 2130 Colby Ave at the Van Valley House
Tour some of Everett's amazing historic homes! This popular event is a great way learn the homes history and see how each home has been updated and preserved. Find out useful tips on fixing up your place!
Tickets are available for $20 at J. Matheson's Gifts on Colby Ave and on Brown Paper Tickets. Or purchase day of the tour as the tour starts at the Van Valley House. Tour guests will get their guide booklet and map of house to use between 10am-3pm.
You may be asked to wear footies or remove your shoes at some homes. Slip on shoes are encouraged.
We need volunteers to help at all the homes; contact Andrea at 425-870-6699 to sign up. Volunteers get a FREE pass to go on the tour by helping as docent for half the day.
Thanks to our sponsors
Lamoureaux Real Estate
Port of Everett
John L Scott Real Estate
Bargreen's Coffee
J. Matheson's Gifts
Special thanks to artist Rosemary Jones
RESOURCES & LINKS
Mapping Historic Everett
Digital maps have come a long way online. Guest historian Fred Cruger shared the latest mapping resources to find your house on multiple maps throughout history. Program presented by Historic Everett. Check out the Everett and Snohomish County maps we discussed online: click here
---
ADVOCACY
Public Supports Saving Longfellow School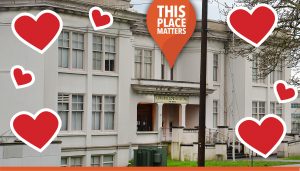 The Everett School District is considering demolition of this 1911 building, located at 3715 Oakes Ave. It's in danger of being replaced by parking spaces. For more on its history and how the public can help preserve its legacy, see Longfellow School.
---
2019 Calendar Available with a Modern Twist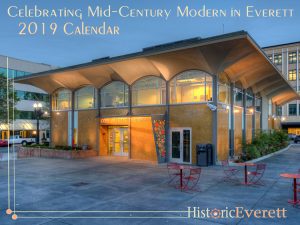 Purchase via Paypal  ($5 + $3.50 for shipping)
---