Endangered Buildings
This watch list is for raising awareness of properties and sites which have questionable intent for preservation by their owners.
Longfellow School (1911)
The school district is no longer using this building, located at 3715 Oakes Ave. It is in danger of being torn down. A group of advocates has been formed by ESD to seek future alternatives to demolition.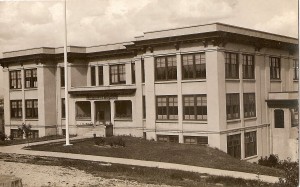 Masonic Temple/Knights of Columbus (1921)
This building at 1611 Everett Ave is for sale. Originally built as the Knights of Columbus Community Center and War Memorial Building for $110,000 in 1921, it was transferred to the Masonic Temple in 1926. This was built nearly the same time as the YMCA — both originally had gymnasiums and swimming pools. For more history on this Second Renaissance Revival style building, see our Central Business District page.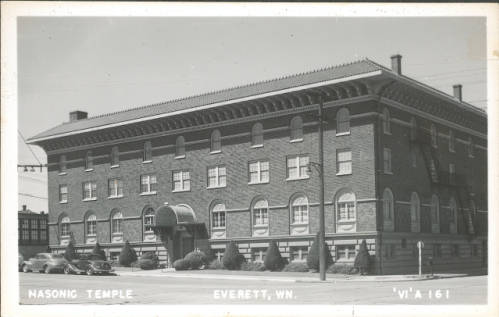 Labor Temple (1930)
This building is for sale, so we will monitor that the new owners keep it intact. For more information on this building, see http://historiceverett.org/walkingtour/Hewitt.html#Labor and http://historiceverett.org/walkingtour/cbd.html#Labor.
E.A. Nord headquarters (1973)
300 W. Marine View Drive. We are concerned about the decline of this property, which is not being used, and is fenced off.