Endangered Buildings
Longfellow School (1911)
The school district is no longer using this building, located at 3715 Oakes Ave. It is in danger of being torn down.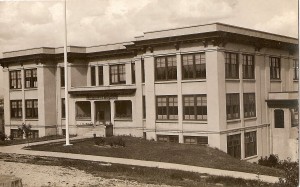 Hodges Building (1923)
This building at 1804 Hewitt Ave had a fire and is in need of repair.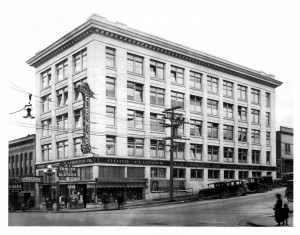 YMCA (1921)
The Y bought property at 4710 Colby Ave, and we are concerned about this building at 2720 Rockefeller Ave. What are the YMCA's plans for this almost 100 year old formal Georgian style building? For more on its history, see our Central Business District page.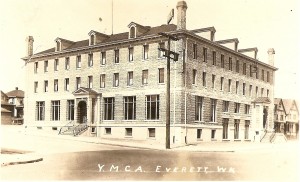 Masonic Temple/Knights of Columbus Building (1921)
This building at 1611 Everett Ave is for sale. Originally built as the Knights of Columbus Community Center and War Memorial Building for $110,000 in 1921, it was transferred to the Masonic Temple in 1926. This was built nearly the same time as the YMCA — both originally had gymnasiums and swimming pools. For more history on this Second Renaissance Revival style building, see our Central Business District page.